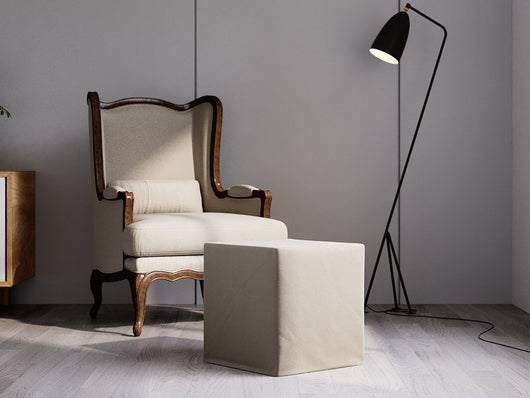 Think we can make this
product better? Tell us how
A well-slept you is a perfect you!
Your quest for a single bed mattress online ends here
Isn't the mattress market truly frustrating? All you ever wanted was a simple, comfortable and supportive mattress that gets the job done, feels good and doesn't burn a whole in your pocket, but the market just doesn't seem to have an option like that. Well, do we have good news for you, shopper of single bed, double bed, queen or king sized mattress online. You can now get everything you need in a mattress with our Original Mattress.
Crafted exclusively to do away with any additonal layers that you don't need in order to have a comfortable sleep experience, the Original is a 6-inch, 8-inch or 10-inch mattress that offers you the perfect balance of support and comfort. Each of the layers of our 6-inch, 8-inch or 10-inch foam mattress three layers ensure proper air flow and breathability as well so that nigh sweats are not an issue when you lay on it to sleep every night. In fact, the top layer is composed of open cell memory foam, which not only contours to your body to keep you snug but also prevents motion transfer so you don't feel the disturbance of your partner shifting in bed as you sleep through the night.
There's a lot more to love about it. Get this single bed, double bed, queen or king sized mattress online and you will not only roll in comfort but also functionality. We covered our Original Mattress in SoftTouch Bamboo fabric cover for that luxuriously soft feel. Plus, we added a zipper to the cover at the top, so you can unzip and remover the cover anytime it needs a good cleaning. Yep, it is machine washable, anti-bacterial, odourless, moisture-wicking, friction-free and resilient. The mattress feels medium firm and is great for all kinds of sleepers. You'll find this single mattress' price to be very affordable. Search for yourself. Just type in '6-inch mattress price in India' and you'll see. Plus, you can get it in up to king sizes too.
Buy Designer Ottomans Online At Flo Mattress
Ottomans are commonly known as wooden foot stool, made to use as a footrest mostly as living room furniture, used while sitting on the couch. The Flo Ottoman is made out of our proprietary foam, with a rexene cover. It is a chic, minimalist, and tasteful addition to your home furnishings. While it is not recommended to use for seating, if you are looking to buy foot stool online, this is your go-to product. It is one of the simpler and more reasonably-priced designer ottomans online.
You can spice up your home furnishings with a simple multi-functional ottoman. It does not have to be used just as a footstool. You can use the ottoman in your home in many interesting ways.
If you are here to look for some creative inspiration to add a designer touch to your homes with minimal designer ottomans online, we have just the ideas for you. An ottoman might not be suitable for seating, but it is strong enough to support decorative pieces on its flat surface. In your bedroom, you can use it in a cosy corner as a coffee table or as a makeshift side table. You can also style it with knit pillows and throw blankets to add a level of comfiness to your room. It can also be used as a bed end. If you are someone who likes to read before bed, you can use these as your in-person "to read" stack. It also works perfectly well as a side table to place candles, trinkets, and cosmetics and can also be used along with dressing tables.
In your living room, it can serve as an add-on to your balcony furniture. It goes very well with small potted plants and table light fixtures. In the living room, it's a great addition as a portable coffee table if you are someone who loves to change up their home looks every now and then. 2 of these stylish ottomans can also be placed on either side of your sofa as a side table for a chic and fashionable look and feel. It's a great addition to a kid's bedroom. It also works very great as a quick fix for a shoe rack stool to support you while sitting or standing while you wear your shoes.
Apart from Foot Stool we also offer Pillows: Adjustable Pillows (Fibre) & Adjustable Pillows (Memory Foam), Waterproof Mattress Protectors, Sheesham Wood Beds, Instabed, & Eye Masks.