Go with the Flo ~
We designed our mattress keeping in mind features people in India care about the most.
Unparalleled spine support
Our proprietary Flo Responsive foam forms the base of our mattress, and is designed to respond accurately to pressure. The more pressure your body exerts on the mattress, the more it reacts to support you.
Keeps you cool
Our foams are infused with white gel micro-capsules that absorb heat from your body and then release it away from your body via our 3D air flow technology. So while you're fast asleep, our mattress is hard at work.
Antimicrobial Aloe Vera Cover
Our zippered, high quality cashmere fabric cover has been specially treated with aloe vera gel that is naturally anti-microbial and will also keep your skin looking hydrated and youthful. In fact, it is so soft, that you might feel tempted to not use a bed sheet!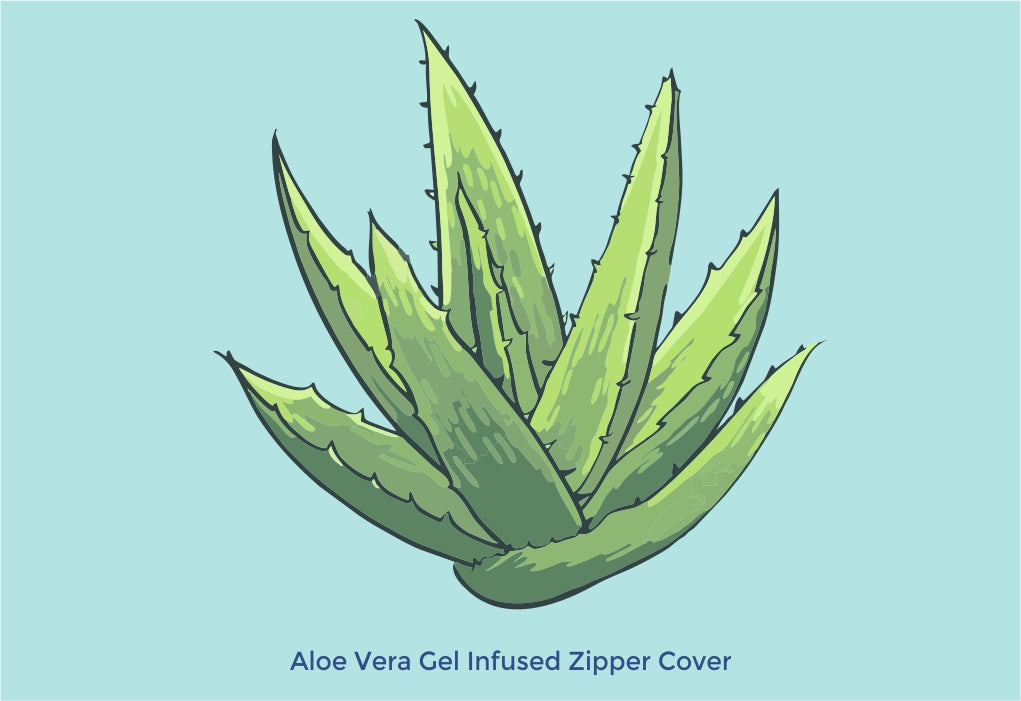 Matresses by type
Ergo
This medium-soft variant is available in 6" and 8" thickness and is perfect for working employees who spend a long day in the office or for parents that are looking for their children to get a long and uninterrupted night's sleep.
Ortho
This variant is available in 6" and 8" thickness and is perfect for those folks with orthopaedic problems or for elderly people who require extra back support.
Features Of Flo Mattress
Temperature sensitive memory foam
Improves blood circulation through the night and reduces tossing and turning by up to 80%.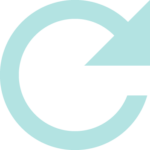 3D air flow fabric
The spacer fabric along the periphery promotes circulation to ensure the mattress stays fresh and ventilated.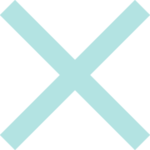 Zero partner disturbance
Sleep with someone that tosses and turns a lot in their sleep? No more waking up when they do.
Zippered removable cover
Allows you to spot clean stains without the risk of getting the foam underneath wet.
What Our Customers Have To Say?
Real, happy sleepers with real 5-star reviews.
Health Benefits
With years of research at Flo Mattress, we came up with our revolutionary range of single bed mattresses which offer a lot of health benefits to the user -
Keeps you cool
Our foams are infused with white gel micro-capsules that take the heat away from your body and propel this towards the 3D spacer fabric that then removes this heat away. This way, even without an air conditioner, you'll be cool in your sleep.
Great for your skin
The cover that lies on top of our mattress is made with a fusion of cashmere and Aloe Vera gel. This helps provide anti-ageing properties for your skin and helps it heal overnight just as your mind does.
Sound sleep for health
Once you fall on our mattress to fall asleep, nothing and absolutely nothing is going to stop you from getting the perfectly cosy sleep that you truly deserve.
Fall asleep faster
No matter what position you went to sleep in or the way your mental state was when you went to bed, wake up feeling completely rejuvenated and rested.
Unparalleled spine support
The base of our mattresses is made using proprietary Flo Responsive foam and this properly responds to the amount of pressure that is applied onto it – it will give the same pressure back onto you. This is perfect as you'll feel as if you're being cradles by the mattress.
With Flo, We Promise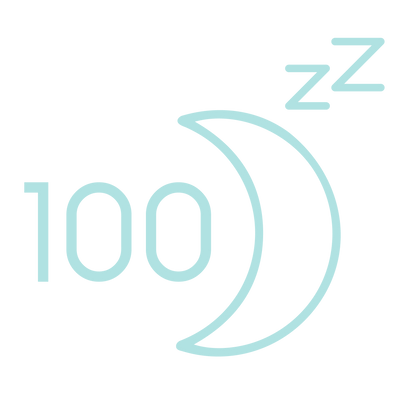 100-night sleep trial
Try us out for 100 nights. If you're not feeling it, we guarantee you will get your money back – a full refund.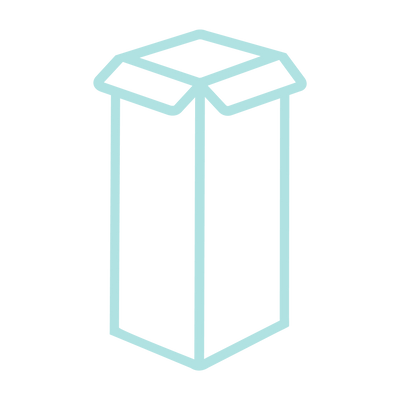 Mattress in a box
Vacuum packed and sealed in a box. Just tear the plastic and roll onto your bed, and watch the magic unfold.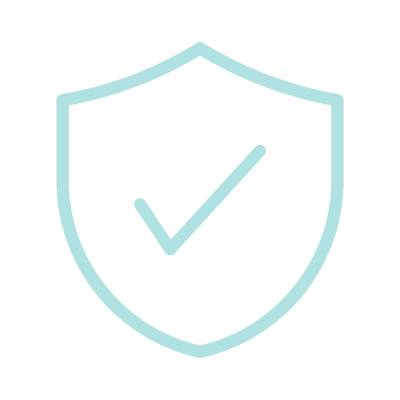 10-year warranty
We're confident in our quality, so you can sleep easy knowing we cover manufacturing and workmanship defects.
Hassle-free delivery
Free delivery across India within 14 – 21 days – guaranteed.
Their Words, Our Pride
Happy Words of our Happy Customers
Buy Single Bed Mattress Online At Flo Mattress
WHY DO PEOPLE PREFER TO BUY A Single Bed Mattress?
A sleeping mattress single bed is an essential investment that one makes in life. It might seem daunting at first. Memory foam? Covers? Size? Etc. We, at Flo Mattress, have you covered with our single bed mattress range, available in three variants – Ergo Mattress, Anti-Gravity Latex Mattress, Ortho Mattress, & Baby Mattress.
Flo's single bed mattress provides unparalleled spine support. The spine is the most important bone in your body. Our single bed mattress ensures that your spine is given the optimal support and is not compromised. The single bed mattress has the proprietary Flo Responsive™ foam that is designed to respond to pressure accurately.
We provide single mattresses in thicknesses of 4, 6, 7, 8, 9, and 10 inches to fit every bed and person. The velvety, high-end cover of Flo's single-size mattress is made of a combination of cashmere and 3D Air-Flo™ technology, which allows you to sleep up to 5° cooler.
The ShapeShield™ technology used in their composition (even though the mattress is single-sized) ensures that there are no chances of it bending or sagging. These lovely single-size beds are reversible and available with covers infused with aloe vera or charcoal. The Aloe vera gel is a natural ingredient for helping your skin look hydrated and youthful.
We assign different ratings to each of our single bed mattress sizes based on their top and bottom layer hardness/firmness, with 0 being as soft as cotton and 10 being as hard as a marble floor. We rate the top layers of the Ergo™, Anti-Gravity™, and Ortho™ mattresses at 6, 7, and 8, respectively. We rate the base layer of all 3 at 9. Therefore, you can simply flip the mattress over and get immediate comfort if your back requires more support.
Single Bed Price in India: The reasonable pricing is also where we stand out in the market for a single bed foam mattress, as said by one of many satisfied customers "Best mattress for a reasonable price. This is my second purchase. I would like to recommend this to my friends and family members."
Flo's single bed mattress are available in three variants that ensure peaceful sleep at all times:
Ergo™ Single Bed Mattress
This single-bed variant is ideal for professionals who spend long hours at their desk or children who are looking to gift their parents the utmost comfort. This variant is medium soft. The Ergo™ single bed mattress is reversible, thus allowing each side to be used.
Ortho™ Single Bed Mattress
The second variant available is the Ortho™. This single bed mattress is ideal for the elderly or for anyone dealing with back issues which require harder back support. The perfect gift for anyone who likes a firm mattress or is looking for a gift for an aging family member.


The top layer is made from high resilience foam. This results in firm orthopedic support which is critical for those who are dealing with lower back pain.

Anti-Gravity™ Single Bed Mattress
The Anti-Gravity™ mattress is designed exclusively for people who like something in the middle that offers a unique blend of softness and support and don't enjoy the "sink-in" sensation that comes with memory foam mattresses or the stiffness of orthopedic foam mattresses. This one is for those who think Ortho™ is too hard and Ergo™ is too soft. We have an Anti-Gravity™ mattress that will take care of it for you.
What Fabric Materials Are Used In Single Bed Mattresses?
Single bed mattresses are typically made from a variety of fabric materials that serve various functions. The following are some of the most common fabric materials used in single bed mattresses:
Cover fabric

Quilting fabric

Foam fabric

Base fabric
Overall, if you are looking for the best single bed mattress lowest price in India, check out Flo mattress! We even provide mattress online for single bed, double-size mattresses, king-size mattresses, and even queen-size mattresses. We want you to have a good night's sleep and hence get the best mattresses today and sleep like a baby! Happy sleeping.
Frequently Asked Questions (FAQs)
Q: What size is a single bed mattress?
A: A standard single bed mattress usually has a length of 72, 75 or 78 inches and a width of 30, 36 or 42 inches
Q: What materials are single bed mattresses made from?
A: Memory foam, latex, innerspring, and hybrid materials that combine two or more of these materials can all be used to make single bed mattresses.
Q: How firm should a single bed mattress be?
A: Personal preferences and sleeping position will determine the ideal firmness of a single bed mattress. Some people want a firmer mattress for better back support, while others want a softer mattress for comfort. It is critical to experiment with different levels of firmness to determine what works best for you.
Q: How long do single-bed mattresses typically last?
A: Depending on the quality of the materials and how well they are cared for, single-bed mattresses can last anywhere from 5 to 10 years. Flo Mattress offers a 10-year warranty with all its single bed mattresses.