Go with the Flo ~
We designed our mattress keeping in mind features people in India care about the most.
Unparalleled spine support
Our proprietary Flo Responsive foam forms the base of our mattress, and is designed to respond accurately to pressure. The more pressure your body exerts on the mattress, the more it reacts to support you.
Keeps you cool
Our foams are infused with white gel micro-capsules that absorb heat from your body and then release it away from your body via our 3D air flow technology. So while you're fast asleep, our mattress is hard at work.
Antimicrobial Aloe Vera Cover
Our zippered, high quality cashmere fabric cover has been specially treated with aloe vera gel that is naturally anti-microbial and will also keep your skin looking hydrated and youthful. In fact, it is so soft, that you might feel tempted to not use a bed sheet!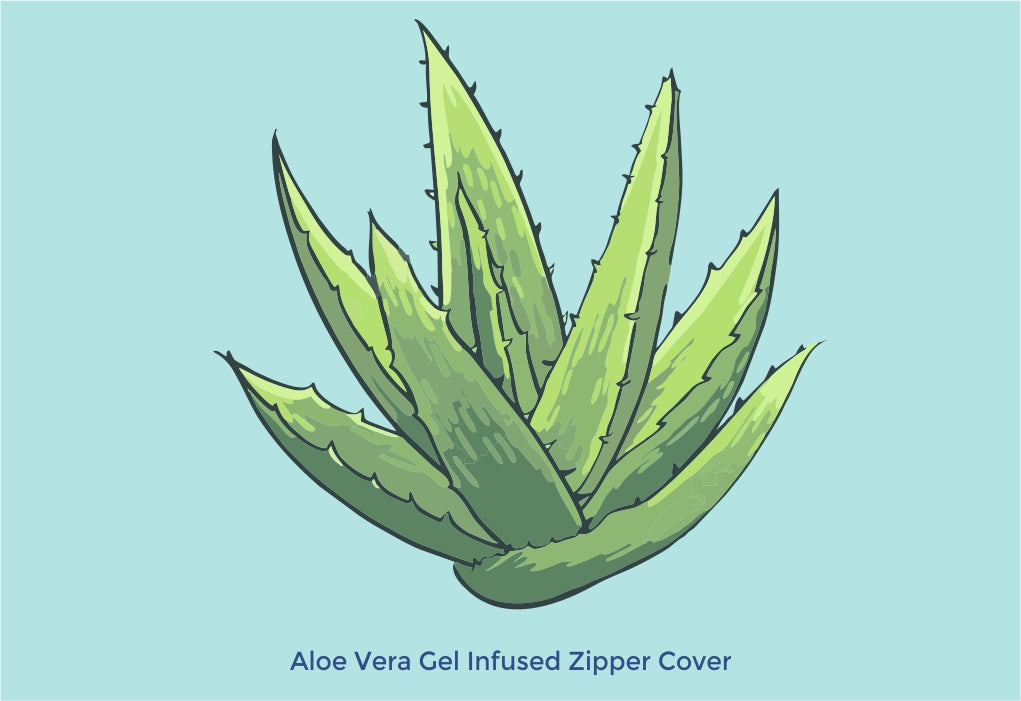 Matresses by type
Ergo
Whether it is soft or firm mattress, every individual has a preference for the kind of back support they need or prefer while sleeping. This preference is the basis for our variants,
Ortho
If you are already having a back problem, are of a heavier build or simply if you feel more comfortable sleeping on your back or stomach, soft mattresses may make you uncomfortable, interfering with your sleep.
Features Of Flo Mattress
Temperature sensitive memory foam
Improves blood circulation through the night and reduces tossing and turning by up to 80%.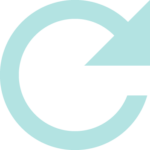 3D air flow fabric
The spacer fabric along the periphery promotes circulation to ensure the mattress stays fresh and ventilated.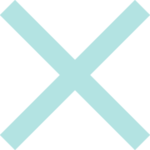 Zero partner disturbance
Sleep with someone that tosses and turns a lot in their sleep? No more waking up when they do.
Zippered removable cover
Allows you to spot clean stains without the risk of getting the foam underneath wet.
What Our Customers Have To Say?
Real, happy sleepers with real 5-star reviews.
Health Benefits
Keeps you cool
A common advice from all doctors is to sleep in an environment that has good air circulation and keeps you cool during the night. This helps in deep relaxation and ensuring that you are refreshed after sleep. The soft mattresses by Flo Mattress have been carefully designed keeping this factor in mind.
Great for your skin
The new feature rich Soft Bed mattresses are not just good for your sleep and posture, but also have an added advantage of revitalizing your skin with its Aloe Vera gel based foam lining. It takes care of your blood circulation repairing and improving your skin overnight.
Sound sleep for health
Many studies have associated sound sleep to a great health. Thus, at Flo mattress, our mission is to give each of our clients the sound sleep that they need and deserve. We strive to achieve this with the wide range of features of our soft mattresses.
Fall asleep faster
Having trouble falling asleep? Now you will no longer have that complaint with our new Soft Bed Mattress. Ensuring your body weight is evenly distributed with our proprietary Responsive Memory Foam giving you a feeling of weightlessness, helping you fall asleep pretty quickly.
Unparalleled Spine Support
A good night's sleep can be disturbed by a mattress that does not provide an appropriate spine support. Worse still, you may end up with a back problem. Thus, Flo Mattress has put in a lot of effort in developing so many variants with an unparalleled spine support to suit every need.
With Flo, We Promise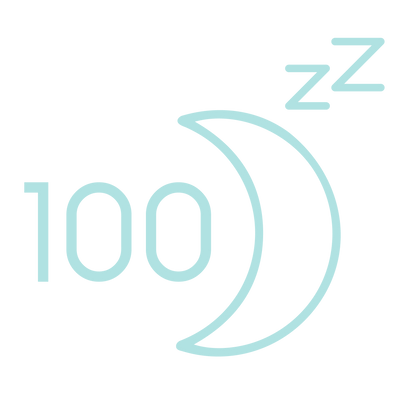 100-night sleep trial
Try us out for 100 nights. If you're not feeling it, we guarantee you will get your money back – a full refund.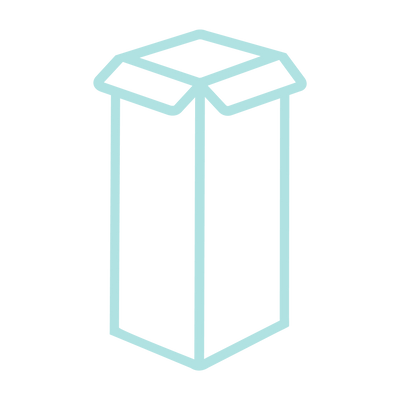 Mattress in a box
Vacuum packed and sealed in a box. Just tear the plastic and roll onto your bed, and watch the magic unfold.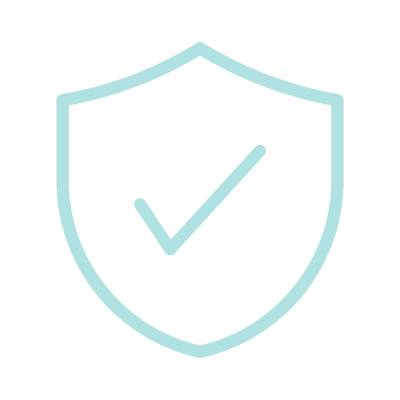 10-year warranty
We're confident in our quality, so you can sleep easy knowing we cover manufacturing and workmanship defects.
Hassle-free delivery
Free delivery across India within 14 – 21 days – guaranteed.
Their Words, Our Pride
Happy Words of our Happy Customers
Experience Cloud-Like Comfort with a Soft Mattress
Many people prefer the cloud-like comfort of a soft mattress. A soft mattress can help relieve pressure points and provide a cozy feeling, allowing you to relax and sleep well.
When Should I Buy A New Mattress?
Well, it's a fact that we try to hoard our things like a possession. We don't let go of our stuff until replacing them becomes a necessity. Buying a new mattress is an investment. While making your purchase decision for a mattress, you invest in your good health and proper sleep cycles.
Most of us prefer an extra soft mattress. If you are thinking of buying a super soft mattress for bed, try Flo Mattress. However, before replacing a mattress, you should look for signs of its wear and tear.
Some Of The Most Apparent Signs Of Discarding Your Old Mattress Include:
Your Mattress Has Crossed Five Years Mark
Most mattresses come with five to fifteen years of warranties, but it does not mean that you can't change your mattress before that. It is a common misconception that you have to use your mattress till the end of its life.
Most high-end mattresses last for seven years. You can enhance the life expectancy of a mattress by taking proper care. However, it is crucial to invest in a new mattress if you see frayed edges and compression. If you want to invest in an ultra soft mattress, you can look for your options online.
You can also maintain the record of your purchase and see when the life expectancy of your mattress ends. The best way to do so is to mark the date of purchase on your mattress. It will remind you that it is time to invest in a new soft sleeping mattress.
Complaints From Your Body
A soft comfortable mattress that provides a peaceful night and a good night's sleep results in a healthy body. Sleeping on the suitable material for the right amount of time leaves you fresh and energetic.
Having insufficient sleep due to a poor quality mattress increases the possibility of body, back, and neck pain. The lack of adequate support makes it difficult to sleep on time, so you wake up tired. You may also notice your body impression on the mattress's surface. If the impression is equivalent to or more than 1.5 inches, you should replace your old mattress, preferably with a soft memory foam mattress.
Disturbance In Your Sleep
A bad mattress can give you a sleepless night, and you spend the night tossing and turning on your bed. The quality of your mattress impacts your sleep condition. You may wake up multiple times during the night. Improper sleep may force you to pop sleeping pills or consult a doctor. You may blame your health condition for your sleep cycle, but the actual sinner is your mattress.
In this condition, getting a good quality super soft mattress will help you. It is recommended that you invest in a mattress that provides the necessary support and makes you fall asleep quickly. Remember, it should give motion isolation and sound sleep to you.
Your Mattress Does Not Feel Right.
Sometimes it takes a cautious look to know if your mattress needs a replacement. You can see the changes in your mattress. One of the most obvious signs is the presence of your body's impression on the mattress's surface. You can notice an uneven compression on the mattress.
The coir becomes hard, and springs pop out of the mattress. Moreover, the springs lose their bounce, and the edges of the mattress become frayed. You may feel that you are sinking in the mattress. Old mattresses tend to sag and develop lumps over time. You can even notice tears and holes in your mattress.
The apparent changes in the look and feel of your mattress is an indication that you should buy a new one. You can select a soft mattress for a double bed, single bed, or a diwan of any size and dimension from Flo Mattress.
You may need to change your mattress even if you can't see or feel any damages. One of the reasons could be the change in your body weight. If you have gained or lost weight recently, your mattress may start feeling hard or soft. It is common during and after pregnancy.
If you have undergone surgery or have faced injuries, you may consider changing your mattress. Chronic health conditions like arthritis and persistent back pain can also make you change your mattress. In that condition, you should invest in an orthopaedic mattress. If you are pregnant, you should replace your mattress to provide extra cushioning and support to your body.
Sleeping on the right mattress will improve your health. If you are perfectly healthy and want to buy a soft mattress for yourself, buy one from Flo Mattress. When you sign up on our website, we make sure you sign up for the best products and services.
Worsening Of Your Allergies
Sometimes your mattress serves as a hotbed for dust mites and other allergens. With time, dust accumulates on your bed and seeps inside the mattress. If you wake up with a stuffy nose every morning, it is because you are sleeping on a mattress loaded with dust mites, pollen, and allergens.
Before swapping your mattress, make sure that your allergies are not worsening because of a medical condition. If you find that your mattress is guilty and is causing all the allergies in your body, substitute it with a new one. You can look for a soft mattress online on our mattress collections page. If you are not happy with our product, you can benefit from the easy exchange and return policies. Fortunately, we have hardly had any unsatisfied customers!
You Are Investing In New Pillows And Toppers.
When the old mattress stops providing the due support and comfort to the body, people complain of muscle and body pain. Even after realizing that their old mattress causes pain, they try to ignore buying a new one. Instead, they try to cover and fill the void with more pillows and toppers.
A topper can be used as a tool when you don't want to buy a new mattress, but it is not a perfect solution. It cannot serve as a substitute for a new mattress. If you are worried about the affordability of a new mattress, you can check the super soft mattress price online on our website. We do not have a physical presence that will allow you to visit our store to buy a mattress. But the quality and the variety we offer is more significant than a physical store.
If you don't want a bulky mattress in your bedroom, you can opt for a soft thin mattress. It is wise to conduct online research before making a purchase. You can visit our mattress collections page to learn about different mattresses and see what fits your requirements.
You Are Sleeping Comfortably On Other Beds.
Many of us don't get enough sleep when there is a location change. It is difficult to fall asleep on a hotel bed or in any other new place. We keep on changing our sides in an attempt to fall asleep. It is normal to experience this situation in a new location. But if you can sleep peacefully on a hotel mattress and wake up fresh but not at home on your mattress, take it as a sign to change to your mattress.
If you feel that it is easier for you to fall asleep on a hotel bed, try switching your old mattress with a soft bouncy mattress. To get an extra soft mattress, contact us.
We recommend that you give importance to your and your family's health. Take these signs as a warning and see if you need to change your mattress. You can find a very soft mattress online on our mattress collections page, you can explore our collection and choose the best one for you.
Many people prefer a soft mattress like a hotel mattress. They want their body to sink into the mattress the moment they get into their bed. If you are a fan of such a mattress and want to make it yours, connect to us. Our soft mattress collection gives the comfort and luxury of a hotel mattress in your bedroom.
You can also look for a very soft mattress in our collection. It comes with extra cushioning and relieves the pressure points. It provides a comfortable sleep and lets you sink in completely.
It is recommended that before stepping out of your home, you check the soft bed mattress price online. Based on your research, set a budget for yourself and try to purchase within the budget. If you do not like anything within your budget, look for discounts and offers. You can even exchange your old mattress for a new one in an exchange offer.
You can find more about the most comfortable soft mattress online. You consider your health conditions before making a purchase, and therefore it is recommended to invest in a superior-quality mattress. You may consider a soft mattress for double bed, soft single bed mattress, king size soft memory foam mattress, and queen size bed. It should be of proper fitting to adjust to your bed frame. Choosing the wrong size mattress will look unpleasant and can hamper the look of your bedroom. Remember, Flo bed soft mattress is an investment in your health and wellness.