Go with the Flo ~
We designed our mattress keeping in mind features people in India care about the most.
Unparalleled spine support
Our proprietary Flo Responsive foam forms the base of our mattress, and is designed to respond accurately to pressure. The more pressure your body exerts on the mattress, the more it reacts to support you.
Keeps you cool
Our foams are infused with white gel micro-capsules that absorb heat from your body and then release it away from your body via our 3D air flow technology. So while you're fast asleep, our mattress is hard at work.
Antimicrobial Aloe Vera Cover
Our zippered, high quality cashmere fabric cover has been specially treated with aloe vera gel that is naturally anti-microbial and will also keep your skin looking hydrated and youthful. In fact, it is so soft, that you might feel tempted to not use a bed sheet!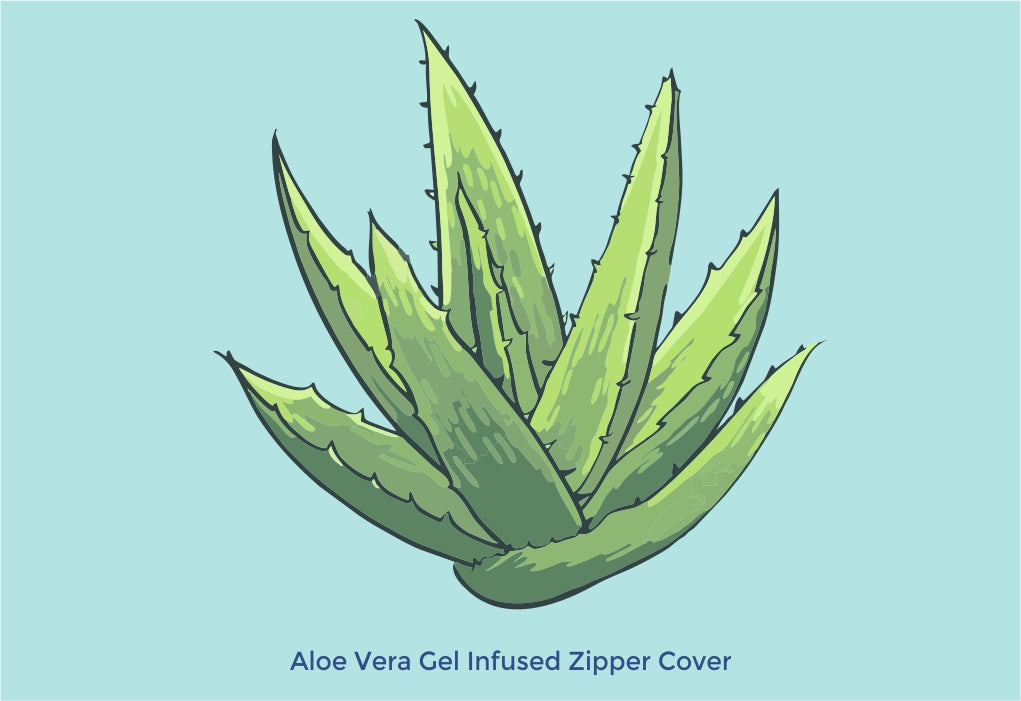 Matresses by type
Ergo
Is your child a light sleeper? Or do they need a lot of space while sleeping? The Ergo Full Size Mattress from Flo Mattress take care of the ergonomic needs and gives your child such a comfortable sleep that they will wake up fully charged the next day.
Ortho
This one is for those little champions working extremely hard throughout the day to become the rockstars that they are! Whether it is playing tough and physically draining sports or practicing their musical instruments throughout the day,
Features Of Flo Mattress
Temperature sensitive memory foam
Improves blood circulation through the night and reduces tossing and turning by up to 80%.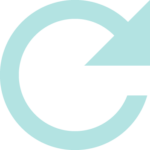 3D air flow fabric
The spacer fabric along the periphery promotes circulation to ensure the mattress stays fresh and ventilated.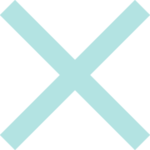 Zero partner disturbance
Sleep with someone that tosses and turns a lot in their sleep? No more waking up when they do.
Zippered removable cover
Allows you to spot clean stains without the risk of getting the foam underneath wet.
What Our Customers Have To Say?
Real, happy sleepers with real 5-star reviews.
Health Benefits
We have put a lot of research into our full-size mattresses, and hence they offer the customer a host of health benefits -
Keeps you cool
As scientific research proves that having a cool atmosphere and lower body temperature relaxes you much more while sleeping. Thus the Flo Mattresses are designed with 3D spacer fabric to allow greater circulation of air, keeping you cool and relaxed during the night.
Sound sleep for health
Nothing can beat the good effects of a sound sleep and that is why our scientists have worked hard to develop the proprietary Responsive Memory Foam, which responds to the body weight on it and gives a deeply relaxing and sound sleep.
Fall asleep faster
When your children have so many features in their bed making them relaxed after a long day and physical tiredness, it is imperative that they will fall asleep much faster. That is our aim at Flo Mattress to make the one using our mattress sleep faster.
Great for your skin
Why not try something that not just relaxes but also replenishes your and your children's skin while sleeping. The Aloe Vera gel based foam and the good blood circulation ensures that even your skin is at its glowing best when you get up early in the morning.
Unparalleled Spine Support
In their growing up years, all children need the best support they can get for their body as it is still developing. The mattress is an important parameter to consider and this is our mattresses stand out with their unparalleled spine support.
With Flo, We Promise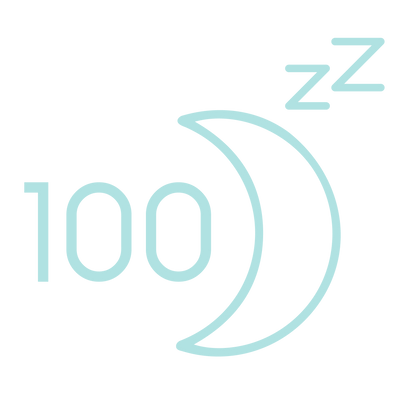 100-night sleep trial
Try us out for 100 nights. If you're not feeling it, we guarantee you will get your money back – a full refund.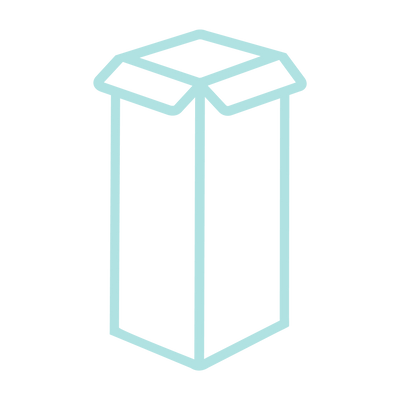 Mattress in a box
Vacuum packed and sealed in a box. Just tear the plastic and roll onto your bed, and watch the magic unfold.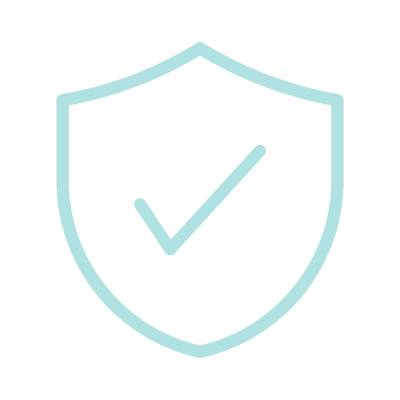 10-year warranty
We're confident in our quality, so you can sleep easy knowing we cover manufacturing and workmanship defects.
Hassle-free delivery
Free delivery across India within 14 – 21 days – guaranteed.
Their Words, Our Pride
Happy Words of our Happy Customers
When Should I Buy A New Full Bed Mattress?
We feel comfortable sleeping on our old mattress. The comfort and habit of sleeping on an old mattress make us sceptical about changing to a new one. Most people don't want to invest in anything new until they see a problem. We often compromise on our health and sleep when we use an old mattress. However, you can avoid these problems by changing your old and outdated mattress. It will not only provide comfort to your body but will also relax your mind.
We ignore replacing our mattress until we see some serious health hazards of sleeping on an old and saggy one. We think of buying a new mattress when we start experiencing back aches and sore muscles. If you want to change your mattress, look for the following signs to know when you must upgrade to a new one.
Mattress Impression : While sleeping, we toss and turn on the bed, leading to compression in a mattress. If you can notice your body's impression on the centre of a mattress, you can think of changing it. Some mattresses imprint your body posture on them if they are not made of dense materials. The imprint conveys that you may hamper your body posture if you don't change your mattress.
The sagging usually happens after five years, but if it is happening before that, you can guess that your mattress is not dense and does not distribute your body weight evenly. It is essential to invest in a thick and good size mattress of great quality. At Flo Mattress, we offer superior quality mattresses that distribute your weight evenly while you take a good night's sleep. You can check out the full size mattress thickness on our website before you make the purchase.
Frequent Skin Allergies: The exposed layers of your mattress serve as a breeding ground for dust mites, pests, and germs. Dust buildup is frequent in an old and sagging mattress, and it may give you skin rashes and allergies. If you witness rashes on your elbows, head, feet, and arms after waking up in the morning, it could be due to your old mattress. It can also cause allergies and infections like hives, itches, moles, and other issues.
The recurrence of skin infections may pave the way to you throwing away your old mattress. If you have made up your mind to buy a new sleep buddy for yourself, you can look for a full size mattress set on Flo Mattress. We help you select the most comfortable mattress, and the user-friendly website makes it easy to buy our products.
Body Odour and Smells: Off-gassing is common in new mattresses. Sometimes your body odour and moisture mixes with the mattress and makes it smell. The scent and off-gassing can be toxic for your body and cause harm if you use an old mattress. Proper ventilation and keeping them in the sun can help in fading the odour. If you sense an excessive smell from your mattress, try to discard it and buy a new one.
Sleeping on a smelly mattress can cause respiratory issues, allergies, and other skin problems. You can avoid these risks by changing your mattress. Everyone wants a healthy life, and sometimes minor changes can bring you closer to a healthy life. If you are looking for mattresses in full size, look for the options we provide on our mattress collections page. We have king-size, queen size, double and single bed mattresses to suit your needs.
Loss Of Sleep: An old, sagged, and poor quality mattress disturbs your sleep cycle. You may not be able to sleep well and may repeatedly wake up several times during the night. If you face issues in your sleep cycle even after adopting a healthy lifestyle, you can blame your mattress for your condition. You can diagnose your mattress related insomnia by using a fitness watch or motion sensor to track your body's movements while you sleep. If the continuous tossing and turning on your bed is keeping you awake, try changing your mattress.
While buying a mattress, it is essential to take care of its thickness. If you are looking for a thick and spongy mattress that will support you while you sleep peacefully, try looking for full size mattress size inches on our website., At Flo Mattress, we manufacture thick and high-quality mattresses to help you sleep peacefully.
Lumpy Bed: Bed lumps are the most common cause of body pain. It happens due to rupturing of the support layer of a mattress. In an innerspring mattress, the springs can pop out and make the bed appear lumpy. If you can feel an uneven bed surface or see the springs pop out of your mattress, take it as a sign to replace your old mattress.
Bed lumps can cause health risks and chronic pain in your body. You and your partner have every right to take a deep and quiet sleep without any disturbance. Flo Mattress has launched a wide variety of full size mattress for 2 adults to make your nights peaceful. It provides adequate support, comfort and distributes your bodyweight evenly.
Persistent Nose and Sneezing: Waking up with a stuffy nose, sneezing, and cough is an indication that your mattress is ageing. Lifestyle issues can also lead to allergies, but if you are leading an active and healthy lifestyle and still facing allergies in the morning, take it as a warning sign to change your mattress.
Trapped dust and ill-maintenance of the mattress can be a reason behind your stuffy nose. You can clean your mattress to avoid these issues but can't reverse the effects of an ageing mattress on your body. To provide comfort and relaxation to your body, you should invest in a good full size mattress. It will keep your body aligned while you are sleeping.
Waking Up Tired: It is one of the significant signs which yells that it is time to invest in a new mattress. If you wake up tired regularly, it is because you are sleeping on an incompatible mattress. With time your mattress becomes uncomfortable and does not support your body correctly. When you sleep, your body and mind should rest as it regenerates energy and prepares you for the next day. In the absence of a high-quality mattress, you wake up tired and lose your energy.
It is recommended to invest in a compatible mattress that can provide proper support to your body. If you want to buy a new mattress at an affordable price range, you can look for full size mattresses for sale or check the prices on our mattress collections page. We offer discounts on our products, and you can avail the benefits of special offers.
Sagged Mattress: Mattress sagging deforms the surface area of a mattress. A sagged mattress exerts more pressure on your body. When a mattress starts sagging, its core compresses. The compression results in an uneven surface and leads to discomfort while sleeping. It usually happens in low-density mattress layers.
A loss of 1-2 inches is not a matter of concern, but if the mattress sags more than this, you may consider replacing it. If you are looking to buy a full size bed mattress, check the prices offered by Flo Mattress. Our fast and efficient delivery will bring back comfort to your bedroom and give you a comfortable sleep.
Age Of Your Mattress: The age of your mattress depends on its quality, environmental moisture, maintenance, and bodyweight. Regular use also depletes the mattress condition. Most of the mattresses are long-lasting, but the quality depends on the manufacturer. Usually, a mattress lasts for more than seven years, but if your previous mattress is more than five years old, you can look for signs and symptoms of wear and tear.
Sleeping on an old mattress can cause sleep disorders, and therefore, it is recommended to look for signs of ageing on your mattress. If you are looking for full size mattress prices, we recommend that you visit our website. Our premium mattresses come in every price range and will not dent your monthly budget.
Apart from you and your partner, your kids also need to sleep on a good quality mattress. It will keep them healthy. The market is full of different bedding options for kids. The wide variety and availability of different options make it challenging to choose the best for your kids. If you are looking for a full size mattress for kids, you can check the available options on our mattress collections page. We have dozens of bedding options to explore before you make a purchase decision for your little bundle of joy.
We noticed that customers are often concerned about the packaging while making an online purchase. At Flo Mattress, we pack our full size mattress in a box so that you receive the mattress in good condition. Our exquisite yet tight packing ensures that the mattress is not spoiled or harmed in any way, and you can quickly put the mattress to use. The satisfaction of our customers is our motto, and we take every necessary step to make sure that our customers don't feel any discomfort while shopping from us.