Go with the Flo ~
We designed our mattress keeping in mind features people in India care about the most.
Unparalleled spine support
Our proprietary Flo Responsive foam forms the base of our mattress, and is designed to respond accurately to pressure. The more pressure your body exerts on the mattress, the more it reacts to support you.
Keeps you cool
Our foams are infused with white gel micro-capsules that absorb heat from your body and then release it away from your body via our 3D air flow technology. So while you're fast asleep, our mattress is hard at work.
Antimicrobial Aloe Vera Cover
Our zippered, high quality cashmere fabric cover has been specially treated with aloe vera gel that is naturally anti-microbial and will also keep your skin looking hydrated and youthful. In fact, it is so soft, that you might feel tempted to not use a bed sheet!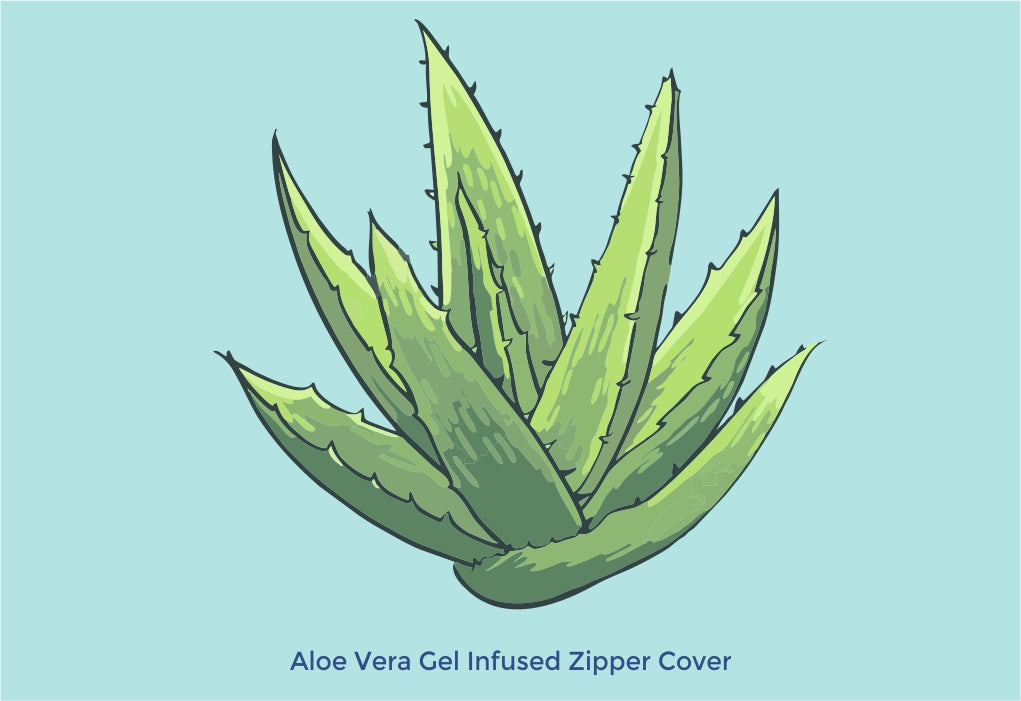 Features Of Flo Mattress
Temperature sensitive memory foam
Improves blood circulation through the night and reduces tossing and turning by up to 80%.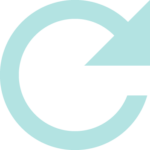 3D air flow fabric
The spacer fabric along the periphery promotes circulation to ensure the mattress stays fresh and ventilated.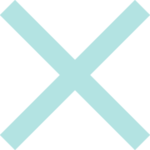 Zero partner disturbance
Sleep with someone that tosses and turns a lot in their sleep? No more waking up when they do.
Zippered removable cover
Allows you to spot clean stains without the risk of getting the foam underneath wet.
What Our Customers Have To Say?
Real, happy sleepers with real 5-star reviews.
Health Benefits
Keeps you cool
As doctors and sleep scientists have proven, a proper air circulation, ensuring your body temperature is cooled down gives you the best and most relaxing sleep. And that is what Flo Mattress has achieved with its 3D spacer fabric providing a great air circulation.
Great for your skin
The first signs of your sleep being disturbed start appearing on your skin. On the other hand, the latest offering from Flo Mattress ensures that your skin is revitalized, with its Aloe Vera gel based lining, while you are enjoying the deep sleep thanks to its other properties.
Sound sleep for health
There is no arguing against the fact that sound sleep is essential to maintain a good health, whatever be the number of hours that you are sleeping. The mattress in a box from Flo Mattress ensures that you get a perfectly sound and undisturbed sleep.
Fall asleep faster
With your body weight evenly distributed, and the Responsive Memory Foam responding to individual body part's weight, you get a feeling of weightlessness as you lie on the new Flo Mattress. This helps in instant relaxation and falling asleep much faster.
Unparalleled Spine Support
When you look at it, it may just appear to be a mattress in a box. However, your Flo mattress is much more than that. With its unparalleled spine support, it is the best mattress you would have used so far, whether you have any back problem or not.
With Flo, We Promise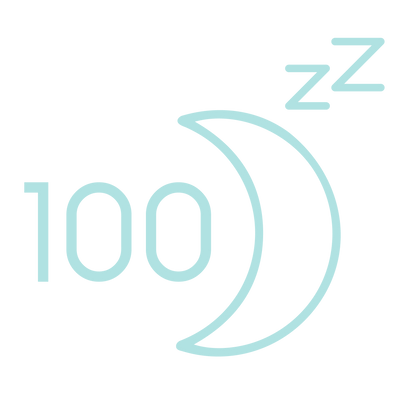 100-night sleep trial
Try us out for 100 nights. If you're not feeling it, we guarantee you will get your money back – a full refund.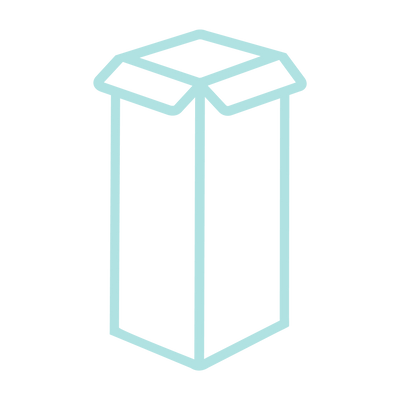 Mattress in a box
Vacuum packed and sealed in a box. Just tear the plastic and roll onto your bed, and watch the magic unfold.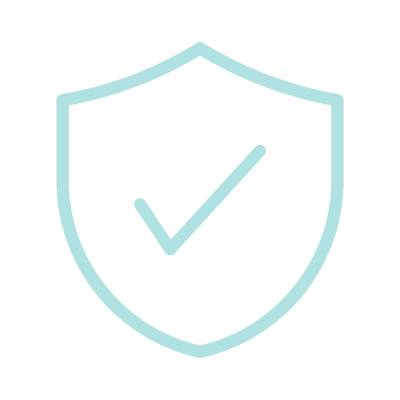 10-year warranty
We're confident in our quality, so you can sleep easy knowing we cover manufacturing and workmanship defects.
Hassle-free delivery
Free delivery across India within 14 – 21 days – guaranteed.
Their Words, Our Pride
Happy Words of our Happy Customers
When Should I Buy A New Mattress?
A mattress is a significant investment and the indications that it is time to replace it appear gradually. Even so, we all know deep down that a mattress isn't going to endure forever. So here are a few of the most telling indicators that it's time to retire your old mattress and replace it with a new one. When you plan to buy a new mattress, you may want to consider Flo Mattress's mattress in a box.
Your Mattress Is 7-10 Years Old
Most mattresses come with 5, 10, or 20-year warranties, and it's a widespread myth that these suggest how long you should wait before buying a new one. It isn't true. Most high-end mattresses have a lifespan of 7 to 10 years. However, this varies depending on the material. For instance, with appropriate maintenance, latex mattresses may last up to 15 years. Whereas, Futons have a five-year life expectancy. The average mattress fails due to normal wear and tear, which is not covered by most mattress warranties, which generally only cover manufacturer defects. Also, It doesn't matter how much your mattress costs. It will not last you the entire 20-year warranty period.
Moreover, nowadays, people prefer to buy a bed in the box mattress because it is convenient to ship from one place easily compared to traditional mattresses. Therefore, you can check out our mattress collections page if you are looking for the best boxed mattress.
Note it Down!
Because of the long lifespan of mattresses, it's a good idea to keep track of your purchase dates. It will help you remember when you need to start shopping for a replacement. If you're not good at keeping records, you may write the date on the mattress's tag when you buy it or set up a reminder on your computer if you're tech adept at reminding you when you've reached the seven-year mark.
Your Body Is Complaining
A comfortable mattress equals a satisfied body. If you're sleeping on the appropriate material and receiving enough sleep, you should wake up feeling well-rested and rejuvenated every morning. You shouldn't have any pain or discomfort, and you shouldn't have to toss and turn all night to get to sleep. However, if you have a poor mattress, this is unlikely. You don't get the support that you need from bad mattresses. So, you must look for a new mattress in a box.
Poor mattresses make our bodies work extra at night and while we're sleeping. We want to get into a comfortable position, but a poor mattress makes this impossible. In addition, your stomach will often droop when the comfort layers of your mattress wear out. It puts too much strain on your neck, shoulders, and back, causing pain and discomfort. If you frequently wake up with morning neck discomfort, that improves during the day. And if your body leaves a 1.5-inch or deeper impression, you're likely to be having sleep discomfort either now or in the near future; then it's the right time that you should look for a new rolled mattress in a box. At Flo Mattress, you will find high-quality mattresses at affordable prices.
You're Not Sleeping As You Used To
Bad mattresses have been related to poor sleep conditions in addition to discomfort. You're taking an excessive amount of time to fall asleep, and you don't have sleep apnea, or you find yourself waking up frequently during the night. Do you? When people experience these symptoms, they may turn to sleep drugs and medicines when what they need is a new mattress. You should also be able to sleep despite your spouse rolling over or waking up during the night.
Your Mattress Just Doesn't Look/Feel right.
It's not that difficult to identify when a mattress box needs to be replaced most of the time. On occasion, you'll notice it right away. The fibres of a mattress compress over time, and the springs lose their springiness. The middles or sides of their bodies are frequently dented, and sections may seem uneven. Depending on the material, the mattress may feel firmer or softer as you lie on it. Some of the springs may be felt beneath your back. Perhaps you're beginning to feel that you are sinking in.
Furthermore, as mattresses age, many of the lower-quality ones will begin to develop lumps, and it is a disaster in terms of giving support. Lumps indicate that your weight isn't uniformly distributed across your entire back, which can cause discomfort and suffering when sleeping and in the morning. If you feel lumps or experience discomfort when you lie on your bed, then it's the right time that you replace your older mattress with a new rolled mattress in a box.
Sometimes It's Just Obvious
Other, more visible indicators that it's time to turn in a mattress include:
Perhaps there are rips or holes.
Perhaps spring is protruding.
You don't need an article to tell you something that isn't correct about your mattress. Make the financial commitment. You can tell when it's time.
Your Frame and Springs Might Be Faulty
There are occasions when a new mattress isn't necessary; instead, there's something else wrong with your bed. For example, you should check the spring box (also known as the foundation) and the bed frame if you find yourself sinking when you lie down despite the fact that your mattress appears to be in fine functioning condition. Mattresses with worn-out springs and frames might droop towards the centre, resulting in many of the same difficulties as a poor mattress. It is harmful to your mattress and your sleep, so while you don't need to replace your mattress right now, you should address these issues right away!
Your Body Has Changed
Even if your mattress or bed is in perfect condition, there are a variety of reasons why you might need to replace it. For starters, the form of one's physique changes with time. If you've recently gained or lost a significant amount of weight, the mattress that once seemed like it was floating on air may now feel way too firm or soft. It is particularly prevalent during and after pregnancy.
If you've recently been in an accident or had surgery, or if you've experienced persistent problems like back pain or arthritis, you might want to consider getting a new mattress. It's critical to know when to switch mattresses since the correct mattress may go a long way toward relaxing our joints and muscles. Furthermore, if you're over 40, your body's ideal mattress may vary every seven to eight years.
Your Allergies Are Getting Worse
Many mattresses, according to studies, function as havens for dust mites and other allergies. Unfortunately, it's merely a side effect of the materials used to make most mattresses: allergens accumulate over time, and when you lie down to sleep on an old mattress, you might as well be sinking into a pool of everything you're allergic to if your allergies or asthma get worse after you've laid down to sleep or as soon as you get up in the morning, it's time to upgrade your mattress. If your allergies are growing worse and you need to update your mattress, you may consider investing in a new rolled mattress in a box.
You're Getting Better Sleep on Other Beds
Most individuals have difficulty falling asleep on sofas or beds that are not their own. If you're staying at a hotel and find it easier to fall asleep on their mattress than on your own, it might be a clue that your mattress at home is beyond its prime.
You're Buying a ton of New Pillows and Toppers.
When individuals notice their mattress is breaking down, they may try to avoid buying a new one by addressing the symptoms rather than the cause. They'll buy new toppers or pillows to compensate for the lack of support and muscular discomfort, and they'll do all they can to avoid the expense and trouble of purchasing a new mattress box. While this is reasonable, it is not a long-term solution. You can only do so much to compensate for a faulty mattress. No mattress can endure indefinitely. So while toppers might be useful while you look for a replacement, there's no alternative for a decent mattress.
In a Nutshell
Make it a point to understand what the above signs mean and when it's time to replace your mattress. It's a lovely thing to give oneself the gift of a good night's sleep. However, rather than enduring discomfort and putting your health at risk as a result of bad sleep caused by your old mattress, you should replace it with a new one.
If you are worried about not switching to a new mattress because of the box mattress price, you should visit our website. We at Flo Mattress have a wide variety of mattresses according to your requirements at a very affordable price. We understand the need for good sleep; hence we also provide a 100-night sleep trial, where you can try us out for 100 nights and see whether we're right for you. If you don't like it, we promise you'll receive your money back - no questions asked. So don't wait anymore and get your new mattress box with us today!