Go with the Flo ~
We designed our mattresses keeping in mind the features that people in India care about the most.
Unparalleled spine support
Our mattresses are designed with Stress Release™ technology that that minimizes painful pressure points, improves blood circulation and helps ensure that you unlock your deepest sleep.
Our proprietary Flo Responsive foam forms the base of our mattress, and is designed to respond accurately to pressure. The more pressure your body exerts on the mattress, the more it reacts to support you.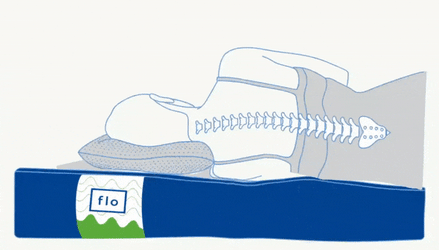 Keeps you cool
Our foams are infused with white gel micro-capsules that absorb heat from your body and then release it away from your body via our 3D Air-Flo™ Technology. So while you're fast asleep, our mattress is hard at work.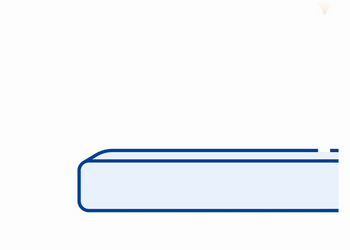 Aloe Vera-Infused Cover
Our zippered, high quality cashmere fabric cover has been specially treated with aloe vera gel that is naturally anti-microbial and will also keep your skin looking hydrated and youthful. In fact, it is so soft, that you might feel tempted to not use a bed sheet!
Choose from 3 amazing options
We designed our mattress keeping in mind features people in India care about the most.
Buying a mattress made simple.
100 Night Free Trial
Try us out for 100 nights. If you're not feeling it, we guarantee you will get your money back - a full refund.
Mattress in a Box
Vacuum packed and sealed in a capsule. Just tear the plastic and roll it onto your bed, and watch the magic unfold.
Free Delivery
Get your orders delivered in a flash, free delivery across India between 3-6 business days.
10 Year Warranty
We're confident in our quality, so you can sleep easy knowing we cover manufacturing and workmanship defects.
Hear directly from our 100,000+ customers
Real, happy sleepers with real 5-star reviews.
The Facts
India's most intelligent mattress in a capsule.
Low cost, more savings

Re-engineered supply chain

Fairly priced
Our online-first model saves you the time you would traditionally spend on buying a mattress, and we pass on the money saved we would otherwise have to spend on retail overheads like store rent, electricity, etc.

We have reengineered the supply chain to remove middlemen that add little value to the consumer, but dramatically inflate the product price.

Over-priced, over-complicated mattresses have been the standard, until now. We've re-engineered the supply chain to cut out unnecessary middlemen and overheads resulting in massive savings for you.
Bhavya Kaushal
Editor in Chief
Pradeep Pandey
Express News Service
Frequently asked questions
Find out more about Flo
Does the mattress come in custom sizes?
Yes. We can customize size to meet practically any requirement.
If you're unsure of how to measure your bed and could use some help, just call us on +91 738 788 7750 and we'll be happy to assist.
How hard are the Flo mattresses?
On a scale of 1-10, 1 being as soft as a cotton ball and 10 being as hard as a marble floor, we rate the top surfaces of the Ergo mattress a 6, the Anti-Gravity a 7 and the Ortho an 8. We rate the bottom surfaces for all 3 mattresses a 9 (mattresses can be reversed and used for more support).
How do I pick the right mattress size?
Your mattress should match the size of your bed. If you need help measuring your bed please watch this video out or WhatsApp video call us on +91 897 671 2552.
If on the other hand you plan to use it directly on the floor, here are some tips for finding the perfect fit:
Single - Best for average height adults and children.
Queen - The most popular size for two sleepers.
King - Great for two sleepers that like to spread out, or for sleeping with kids or pets.
Baby - Built specifically for the comfort of your baby.
Custom - You can pick any custom size that works best for you.
Does Flo have a return policy?
Yes. However, only mattress purchases on www.flomattress.com are eligible for the 100 night trial. For marketplaces like Amazon & Flipkart, please refer to the marketplace policy on returns, exchanges and refunds. 
We aim to make the return process as simple as possible! To return your mattress, place a request by clicking here or call us on +91 738 788 7750 and we'll work with you to have your mattress picked up ASAP by one of our logistics partners.
Please note that refunds are usually processed within a maximum of 7 days of receipt of your returned mattress. Also, returns for mattresses purchased on marketplaces like Amazon & Flipkart will go through the marketplace's customer support team.
See all FAQs
Flo Mattress - India's Best Online Mattress Store
At Flo Mattress, we're confident that we're unmatched in product technology, product packaging, and product durability.
Decades have passed but the traditional mattress industry has not changed except for sales tricks and gimmicks. On the other hand, we've strived for perfection. Our mattresses have been designed and improved through customer feedback because we believe in attaining absolute customer delight. Each of these mattresses is robustly tested to ensure that none of these processes have any harmful substances or chemicals. If you are worried about delivery hassles like say you live in a third-floor apartment in a building with no elevator, we've got your back! We use smart technology to vacuum pack and shrink our deliveries to just one-third of their size. All you have to do is open our Sleep Capsule, tear open the plastic cover, and let the magic of our mattress roll out. The shrunk-down mattress will slowly start to expand into its original size, and you're good to go. Our founding team has successfully manufactured premium quality mattresses and delivered them to some of the most popular hotels, resorts, retailers, and even celebrities across India in the past 10 years. Our proprietary Flo Responsive™ foam has been perfected over time with customer feedback and now is the benchmark in the mattress industry. Even though we still have miles to travel, we strive to become India's most desired start-up. Client satisfaction is our top priority, and it reflects in the repeated adjustments we make to perfect the mattress.
Importance of Choosing the Right Mattress for Quality
Sleep

Why Choose Flo Mattress? Flo mattress is the best mattress company in India. To get a night of quality sleep, choosing the right type of mattress is crucial, and when it comes to selecting a premium quality product, Flo Mattress is your ultimate choice. There are tons of reasons for you to choose the best mattress for sleeping in India. Our 100-night free trial is just the beginning. So, if after you buy mattress online India, you find that it doesn't match your comfort, you can return the product and get a full refund, no questions asked! This is indeed one of the best deals ever, but this also shows you that we at Flo Mattress are sure about our product's quality which also comes with a warranty of 10 years! Flo Mattress has become several people's best choice for its super comfort owing to the fabric cover that it has on the top. It's removable and easily machine washable too. Many people are not aware that our foam mattress improves your body's blood circulation at night while you sleep. Our 3D Air-Flo™ technology also facilitates air circulation throughout the mattress edge to help you sleep up to 5° cooler. There is no doubt that we have designed the mattress keeping the requirements of Indians in
mind. We have launched two variants of the Flo Mattress in the market - Ergo mattress and Ortho mattress. The Ergo™ is perfect for people who
prefer softer ergonomic support and is our best-selling product. In contrast,
the Ortho™ is designed especially for orthopedic support to ease back pain/problems and provide great support.
Stay Cool and Comfortable: Experience the Benefits of
3D Air-Flo™ Technology
Flo Mattress is one of the best mattress brands in India that offer a wide range of
options to suit different preferences and budgets with comfortless.
Sleeps cool - As our super-resilient foams are infused with white gel micro-capsules as a consequence, they end up
absorbing heat from your body but releases it away from your body with our 3D
Air-Flo™ technology. While you are at sleep, the Flo Mattress is working hard to keep you comfortable.
Unparalleled spine support
- Our proprietary Flo Responsive™ foam, being the foundation of the mattress is
composed to react to pressure correctly. Hence, the more weight applied to the mattress, the more it responds to support you.
Great for your skin - We provide a premium quality zippered, cashmere fabric cover specially
treated with aloe vera to keep your skin hydrated. The softness of the fabric may even tempt you to never sleep on a bedsheet again.
Explore a Range of Sizes: Full, Queen, Single, and Double Bed Mattresses
Flo Mattress is best mattress in India & designed to be used on any frame or surface and is available in a variety of sizes including full size mattresses, queen size mattresses, single bed mattresses, and double bed mattresses. The best part is that we customize the mattress depending on the customer's needs even for say, a round shape or any other custom size mattress/custom size bed. Flo Mattress's reversible design is available for all variants, which means that either side of the mattress can be used to sleep. We recommend flipping the mattress every alternate month as that will increase the longevity of the product. All you have to do is choose one mattress variant of your choice between Ergo™, Ortho™
& Anti-Gravity™ and then place an order to get your piece of comfort at your doorstep.
Quality before anything else: We have crafted each piece with high-quality foam to guarantee you a pleasant and tight sleep. The Ergo™ mattresses are preferred by a person who loves softer ergonomic support and are loved by more than 80% of customers. The uppermost layer of the mattress is devised for comfort with a distinct type of gel-infused memory foam supported by our proprietary Flo Responsive™ foam layer at the bottom. This entire combination is responsible for relieving stress and improving blood circulation. On the other hand, the Ortho™ mattresses are uniquely supervised by experienced professionals to render orthopedic support to the back to relieve pain. The top layer of the mattress is made from a high-resilience foam. Below, the Flo Responsive™ foam makes it perfect for those who prefer more challenging orthopedic support. Our newest addition, the Anti-Gravity™ is a great balance between the Ergo™ & Ortho™ to give you a mid-point between hard and soft support. Made with 100% natural latex foam, this is a great choice for those looking for an anti-allergenic mattress. No matter what you choose - an Ortho™, an Ergo™, or an latex mattress, Flo offers premium quality products at the best price that supports excellent mattresses for sleeping.
Apart from mattresses we also offer Pillows: Adjustable Pillows (Fibre) & Adjustable Pillows (Memory Foam), Waterproof Mattress Protectors, Sheesham Wood Beds, Instabed, Ottoman (Foot Stool), & Eye Masks.
So #GoWithTheFlo and
happy sleeping!