Go with the Flo ~
We designed our mattress keeping in mind features people in India care about the most.
Unparalleled spine support
Our proprietary Flo Responsive foam forms the base of our mattress, and is designed to respond accurately to pressure. The more pressure your body exerts on the mattress, the more it reacts to support you.
Keeps you cool
Our foams are infused with white gel micro-capsules that absorb heat from your body and then release it away from your body via our 3D air flow technology. So while you're fast asleep, our mattress is hard at work.
Antimicrobial Aloe Vera Cover
Our zippered, high quality cashmere fabric cover has been specially treated with aloe vera gel that is naturally anti-microbial and will also keep your skin looking hydrated and youthful. In fact, it is so soft, that you might feel tempted to not use a bed sheet!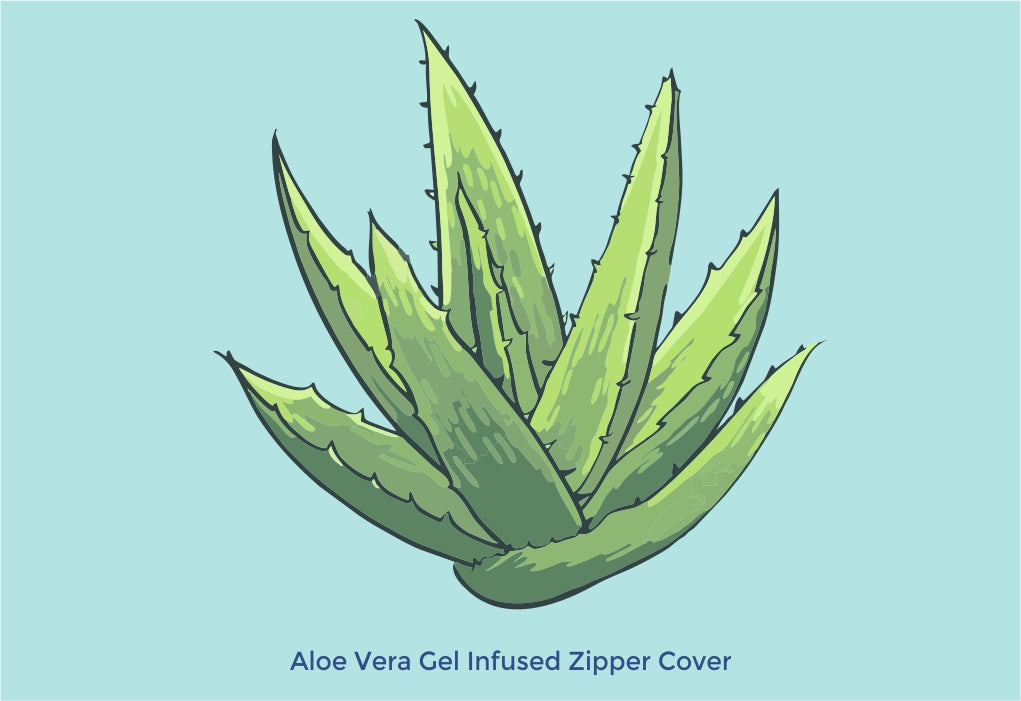 Matresses by type
There are various types of mattresses we provide, which are as follows -
Ergo
This variant is mostly preferred by professionals that are used to spending a lot at desks, couples in pursuit of deep sleep or for parents looking to provide utmost comfort to their kids.
Ortho
This variant is mostly preferred by those looking for hard support for their backs, whether you're an aging individual or just someone who has a need for strong orthopedic support whilst asleep.
Features Of Flo Mattress
Temperature sensitive memory foam
Improves blood circulation through the night and reduces tossing and turning by up to 80%.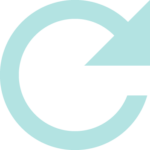 3D air flow fabric
The spacer fabric along the periphery promotes circulation to ensure the mattress stays fresh and ventilated.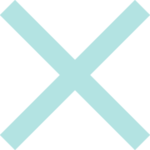 Zero partner disturbance
Sleep with someone that tosses and turns a lot in their sleep? No more waking up when they do.
Zippered removable cover
Allows you to spot clean stains without the risk of getting the foam underneath wet.
What Our Customers Have To Say?
Real, happy sleepers with real 5-star reviews.
Health Benefits
Our mattresses come with a host of health benefits -
Keeps you cool
The foam that lines the mattress includes white gel micro-capsules in order to reduce your body's heat retention during the night by absorbing some of it and releasing it through our 3D air flow fabric. Even while you're fast asleep, your mattress is working to ensure the highest level of comfort.
Great for your skin
The high quality covers that lie on top of our mattresses have been properly processed with aloe vera gel in order to properly treat your skin with moisturizing and anti-ageing benefits. Sometimes, you might even feel tempted to give up using bed sheets altogether.
Sound sleep for health
Curl up on our mattresses and lose all sense of reality. If nirvana were to ever be attained while sleeping on beds, we assure you that it would be on our mattresses.
Fall asleep faster
On our mattresses, you'll fall asleep easily without any external reinforcements and wake up feeling more refreshed and energetic than ever. If you don't believe us yet, why not give it a try yourself?
Unparalleled spine support
The Flo Responsive foam that lies under the mattress is what basically helps it to cradle your body properly. It changes its form in order to be well suited to your specific needs according to the way you exert force onto the mattress.
With Flo, We Promise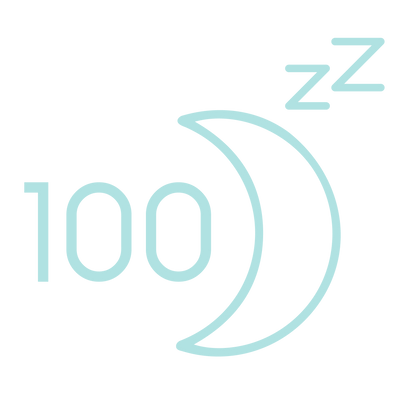 100-night sleep trial
Try us out for 100 nights. If you're not feeling it, we guarantee you will get your money back – a full refund.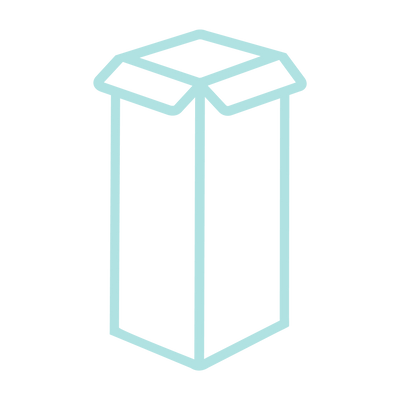 Mattress in a box
Vacuum packed and sealed in a box. Just tear the plastic and roll onto your bed, and watch the magic unfold.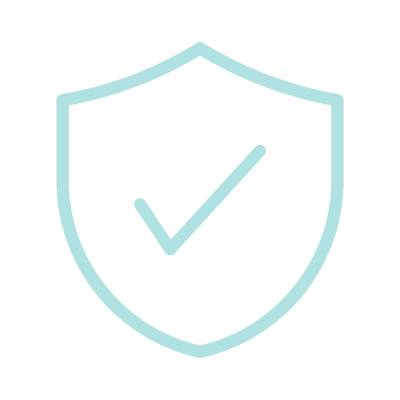 10-year warranty
We're confident in our quality, so you can sleep easy knowing we cover manufacturing and workmanship defects.
Hassle-free delivery
Free delivery across India within 14 – 21 days – guaranteed.
Their Words, Our Pride
Happy Words of our Happy Customers
What Is A Foldable Bed Mattress?
A mattress that can save a lot of space in a room by folding in is called a foldable or portable mattress. A lightweight folding mattress has several noteworthy features, the primary of which, as the name suggests, is that they are portable or can be kept away when not needed. These mattresses are extremely good with space, as besides being portable, they can be folded into 3 or 4 overlaps for packing. That's why they're primarily used by camping enthusiasts and people who live in smaller rooms or living somewhere temporarily.
Why Should I Buy One?
There are several benefits to buying a portable bed mattress, including:
Stored Conveniently: Because it is foldable, these mattresses are very easy to store away in a corner or cupboard of a room. As they don't require much space, they are a massive hit among camping enthusiasts. They can be folded into 3 or 4 overlaps to be packed in a bag so that you can fit them in a small area in your car.
A foldable mattress for the floor can be good if you have guests around and there's no space in the guest room to fit a bed.
Great For Kids: Kids like to play with anything they get their hands on, often on the floor, which can be very unsanitary. So these foldable mattresses for the floor can work great as mats they can play on. These will prevent any injuries due to running and jumping around on the floor. Suppose your kids have their friend over to your house for a sleepover. You can use these mattresses. They can set them up very quickly as they are practically weightless.
You can also prevent them from catching any allergens off of the floor. The covers on these mattresses can be taken off. So if you think that they've gotten dirty, you can wash them by hand or machine. If you want the best single folding mattress online, visit our mattress collections page.
Portability: It is the most significant benefit of the portable mattress. It can serve an excellent purpose for the people who like to go hiking and camping in the forests or mountains. You don't want to pack big things to avoid extra weight. So carrying a lightweight foldable bed mattress can be very good. They are much better than using sleeping bags which can be pretty uncomfortable in an already hostile environment.
Adaptability: Versatility is a significant feature of single bed mattresses that are foldable. Being able to fold into 3-4 overlaps makes them purposeful as a sitting cushion or platform. Certain people like to use these foldable mattresses as podiums to rest their feet. It is this versatility that attracts the people towards them. You can also opt for a queen size foldable mattress for a double bed from Flo Mattress for a comfortable night's sleep with your partner.
Affordability: Although they are not the cheapest, single bed folding mattress prices are lower than the regular ones. As with any other mattress, the prices for this one also vary based on the quality of materials, manufacturer and thickness. But the costs for a foldable single mattress can be quite affordable, even with the best brands in the world. It can be opted by people who like to have a comfortable sleep but are on a budget or don't like to spend too much money on a mattress.
These mattresses have various other advantages. They are easy to set up as they are lightweight and practical. You can also have a comfortable place to sleep while camping.
Sleeping bags and car seats can be quite unbearable while hiking or camping and leave you worn out. You can have the foldable mattress packed in your car boot instead. If you have a query like "Where can I find a lightweight folding mattress near me?" visit our mattress collections page. We can provide you with the best foldable mattress for a single bed at affordable prices.
What To Consider While Buying A Foldable Mattress Online?
There are a few factors you should consider while buying a folding floor mattress. These include:
Thickness: One of the most significant factors considered while buying a foldable mattress is its thickness. It tells you how comfortable the mattress is, how much it might cost, and how it is portable enough to carry somewhere with you. The thickness of these mattresses is often between the range of 3 to 6inches, but sometimes they can be as thick as 8 inches. The prices go up as the thickness increases.
Thicker mattresses, even the foldable ones, are more comfortable and can provide better body support to heavier or overweight individuals. But as they get thicker, it becomes difficult to fold them up and carry them around, so the portability factor gets affected. So keeping them under the thickness of 6- 7 inches is beneficial if the mattress must be carried around for camping or hiking, etc. You can buy foldable mattresses online with the best quality and comfort from Flo Mattress.
Removable Covers: The covers on these mattresses work like protectors from dirt, oil, water, hair and anything else you find on the floor. That is because these foldable mattresses are predominantly used for temporary guests or for kids to play on. So being on the floor, when they do get dirty, you can remove the cover and wash it by hand or machine. You can keep multiple covers for different purposes. You can use a regular or extra-soft cover for standard usage in your house. The cover can be waterproof if you're looking to go for a hike or camp in a forest or mountain, which will keep the water or sweat away from your comfortable foldable single mattress.
Dimensions: Buying a mattress is a significant decision. That's why having the correct measurements is crucial to have a comfortable sleep with the best body support. It applies to the foldable mattress for a single bed as well. You should know the sizes of a queen, full or twin mattress before buying.
Queen-size: The dimensions of a queen-sized foldable mattress for the floor are approximately 80 inches X 60 inches.
Full-size: The dimensions of a full-sized portable mattress are approximately 75 inches X 54 inches.
Twin-size: The dimensions of a twin-sized foldable portable bed mattress are approximately 75 inches X 39 inches.
If you are looking to buy a single folding mattress online, you should also be conscious about its size when folded or packed. There are no actual folded dimensions for a portable mattress because each has a different quality, fabric, fold patterns, thickness etc.
Mattress Firmness: The most noteworthy aspect of buying a foldable mattress if your weight is heavy is firmness. If you are a heavier individual, buying a firm mattress is beneficial for having the best body support and comfort. The firmness of a foldable mattress depends upon the type of material. For example, latex mattresses are the firmest ones, and polyurethane mattresses are the least firm ones. If a heavier individual chooses a mattress too soft, they might experience body pain due to inadequate body support and not getting a good night's sleep.
Mattress Portability: Often, the foldable mattresses are designed to be extremely practical, of which portability is an integral part. They might have 3 or 4 overlapping fold options to make them compact when bundled up. Most mattress companies also provide you with a carry bag or case to put away or take with you when needed for easy transportation.
Certain foldable mattresses are integrated into the furniture. The prime example is a futon. You can use it as a couch in the day and mattress at night, but it is stationary. You can take it someplace else with you.
If you like to travel and portability is your primary concern, you should not choose a foldable mattress that is more than 6 inches in thickness. That way, you will have a lightweight mattress and can be packed in a matter of minutes.
Want the best sleeping mattress with a foldable feature? Log on to our mattress collections page and choose your desired one.
Hints For Buying A Foldable Mattress
The first thing you should think of while buying a foldable mattress is how you will use it or what it will be used for. If you are buying it for common purposes in your home, for example, to accommodate guests or kids, then you can go for a mattress around the thickness of 7 to 8 inch, but it can be heavy. But if you are going to use it for camping or hiking, then buying a mattress of thickness more than 6 inches can be an erroneous decision. That is because you will not be able to carry a heavy mattress of over 6-inch thickness. Make sure you have a waterproof cover for it in case of spillages.
At Flo Mattress, we also have soft foldable mattresses for kids, which are very comfortable and might provide them with a fantastic experience.
Why Choose Flo Mattress?
A foldable mattress can be a great option if you want not only comfort and body support but also practicality and versatility. Flo Mattress has the best selection of foldable mattresses in all sizes you can find online. Here are a few reasons you should consider Flo Mattress:
Excellent Quality of Materials
The foldable mattresses available with us are made from perfect quality memory foam. Since it is very famous with hikers and campers, the foldable mattress needs to be of the best quality, or otherwise, it might suffer damage. The best quality means that the mattress will be back to its original shape and form after being unfolded.
Best Collections of Different Sizes
If you choose a foldable mattress, you should take the size into account. You should choose a size that fits you (and your partner) and fit your budget. That is why portable mattresses offered by Flo Mattress come in the following sizes:
King-size Foldable Mattress: Having a king-size mattress gives you the ultimate comfort and body support. It gives you the best sleeping experience. Having a king-sized foldable mattress can provide you with that kingly experience whenever and wherever you need it. It can be folded up and taken to any room of the house. It is approximately 72 inches X 72 inches in size, so it will be challenging to store and put away. But your whole family can fit into it and enjoy the best sleep.
Queen-size Foldable Mattress: If you want an excellent sleeping experience in a smaller space than king-size, you should go for the queen-size. Our foldable queen-size mattress is 72 inches X 60 inches. You can fold it into 3 or 4 overlaps and store it anywhere around the house.
Single Foldable Mattress: Single bed mattress with a foldable feature is perfect for bachelors in hostels, camping or hiking enthusiasts. They can fold it in 3 or 4 overlaps, store it in a bag and carry it with them because it is lightweight. The size of the single bed foldable mattress is approximately 72 inches X 36 inches. It is the perfect choice if you want to avoid spending a night in a sleeping bag. If you want the best thin foldable mattresses for a single bed, visit our mattress collections page.
The size should be carefully considered while buying a foldable mattress because size is a significant factor in its foldability, portability and versatility.
Best Policies And Services
Flo Mattress offers various excellent policies for the best shopping experience. Since buying any mattress can be quite an investment, we offer you a low-cost EMI, cashback and discounts. We also provide you with the best foldable mattress prices to give you a comfortable but affordable sleep.
We provide you with a 10-year warranty and a 100 nights trial period. If you are not satisfied with the mattress, you can return it within 100 days and get a guaranteed full refund. On the service front, you can buy the mattress in one click any time, and we'll deliver it to your doorstep.
If you have queries like "Where can I find a foldable mattress near me?" visit the our mattress collections page for the most comfortable sleep anywhere you want.