Move along with the Flo
Our mattresses are designed keeping in mind the desired features our Indian customers want.
Supreme Spine Care
Our healing Flo foam is extra responsive, forming the base of the mattress, and is specifically designed to accurately respond to pressure. Its support is extended when more pressure from your body is exerted onto the mattress.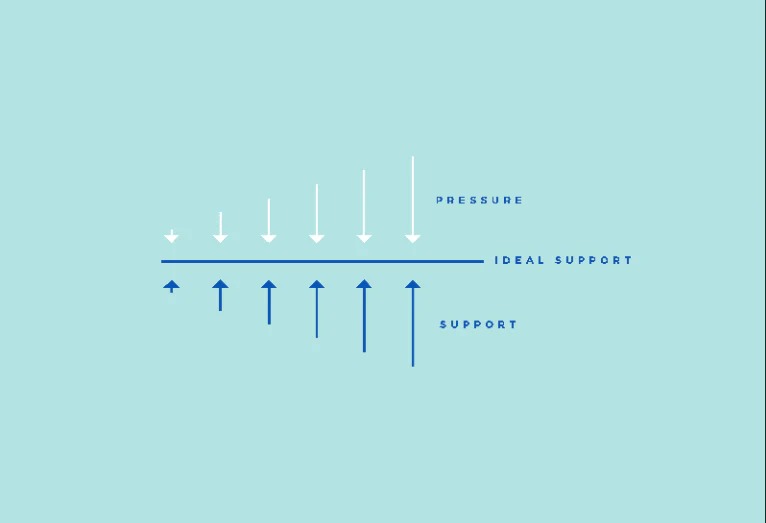 A cooling sensation
Our foams are instilled with a white gel micro-capsule that works miraculously, absorbing the body heat and releasing it from the body using our 3D airflow technology. So, when you are deep asleep, our mattress works to relieve your body stress.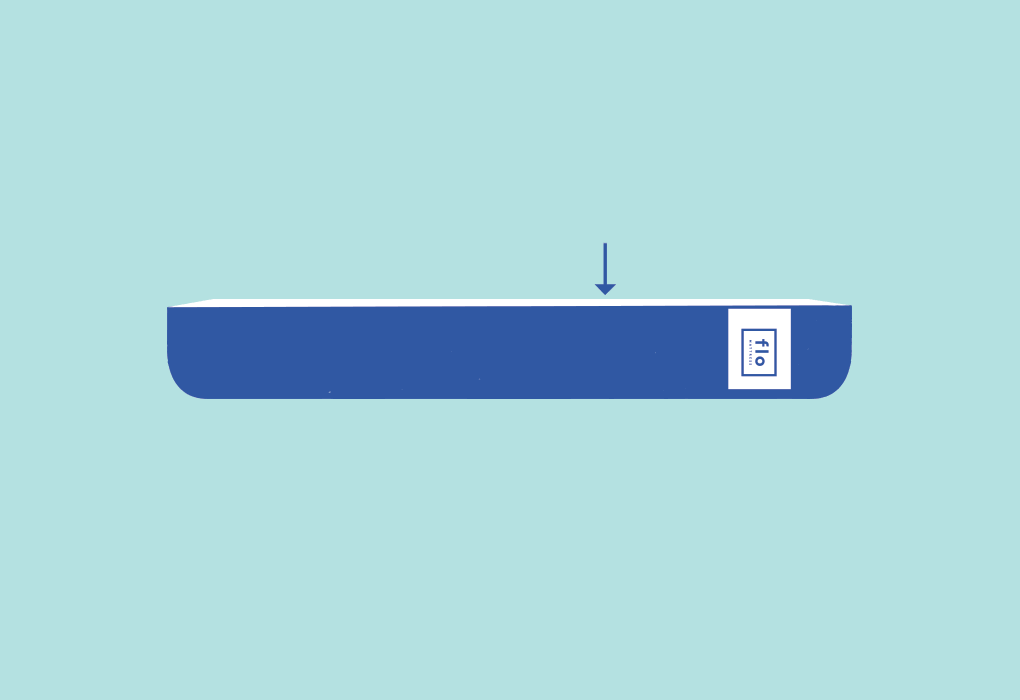 Covers infused with Antimicrobial Aloe Vera.
Our high-quality cashmere fabric zippered covers are treated with naturally anti-microbial aloe vera gel that works to keep your skin look youthful and hydrating. In fact, it's so soft and spongy that you might want to avoid using a bedsheet!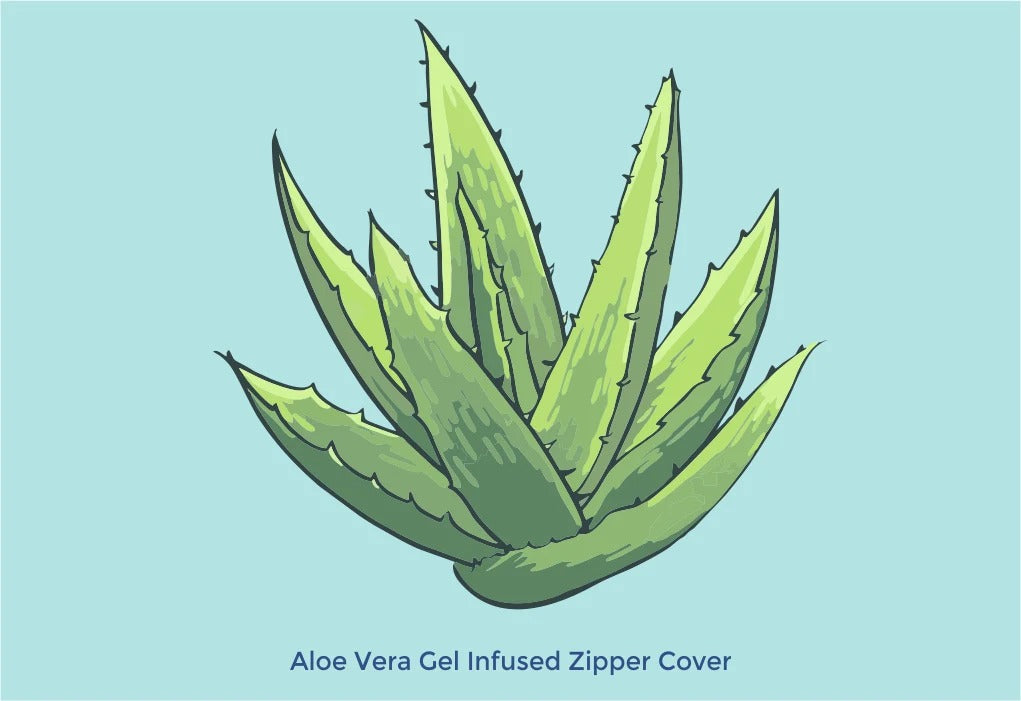 Ergo
Every person differs from the other, and therefore their preferences are also different when it is about choosing the perfect mattress.
Ortho
Some people like soft spine support, whereas others prefer rigid support to their back for a peaceful sleep.
Features of Flo Mattress
Temperature sensing memory foam
The foam reduces 80% of the tossing and turning and enhances blood circulation overnight.
Fabric with 3D airflow
It has a wide-spaced fabric that promotes periphery circulation and makes sure that the mattress is ventilated and fresh.
Zero partner disturbance
Are you sleeping with someone who twists and turns a lot while sleeping? Here is your ultimate solution - no more waking up while your partner moves.
Zippered changeable cover
A stain on the cover? No worries, the removable covers allow you to clean the spot without getting the foam wet.
What Our Customers Have To Say?
Real, happy sleepers with real 5-star reviews.
Health Benefits
For us, health matters a lot, and we encourage you to ensure that our mattress is the best for your health. We have been rated as the topmost mattress in Hyderabad.
Keeps You Cool
A cool space is best for having a peaceful sleep. The 3D spacer fabric imbedded in the mattress works to regulate the body temperature, and proper air circulation is ensured. It works to make sure that your body is relaxed and you get a comfortable sleep.
Best for your skin
Our mattress is good for the skin too, because of its aloe vera gel-based lining. It provides good circulation and an ideal posture that keeps your skin glowing.
Good Healthy Sleep
A sound and peaceful sleep for 6-8 hours is an essential human requirement for maintaining a healthy body status. The research-backed features of the mattress ensure you get quality sleep daily.
Faster sleep
After a stressful day, a comfortable bed is all a person requires to relieve its tiredness. With the scientific features, the mattress is made to ensure that you fall asleep quickly after you lie down.
Unparalleled spine care
Whether you reside in New Delhi or Hyderabad, your primary concern is choosing a mattress that supports your back. The 6-8 hour sleep should relieve your back pain and provide support. Both soft and hard mattresses are available based on the customer's needs. The best mattress is available in Hyderabad that is pocket-friendly and health-friendly too.
With both variants, we promise
Sleep trial for 100 nights
Try our mattress for 100 nights, and if you are not satisfied, a full refund is awaiting you.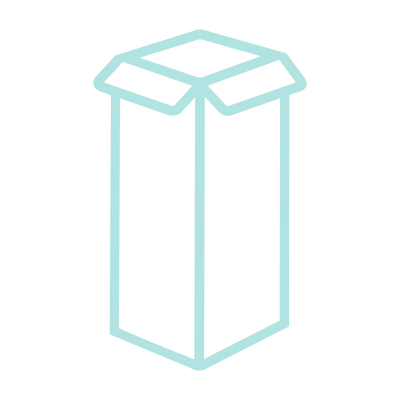 Mattress in a box
Sealed and vacuum packed in a box. You just need to tear the plastic to enjoy the ultimate sleeping experience. Experience the magic unfold!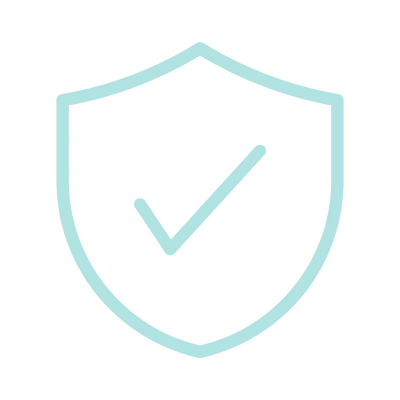 10-year warranty
We are confident that our excellence and quality have covered all the workmanship and manufacturing defects to provide you with peaceful sleep.
Hassle-free delivery
We offer free delivery across India, delivering our mattress in 14-21 days. 
Their Words, Our Pride
Happy Words of our Happy Customers
FAQ
When Should I Buy A New Mattress?
The lifespan of a particular mattress is always unique depending on various factors like usage and wear-and-tear, fabrics used, quality and manufacturer. But a mattress, on average, has a lifespan of approximately ten years. Since mattresses nowadays cost a fair bit, people like to use them beyond ten years. But sleeping on a worn-out, overused mattress has its consequences. It can negatively affect your body posture, sleep quality and general health, which is why you should be looking for the best mattress in Hyderabad.
There are various signs you will notice that might indicate you towards buying a new mattress. We at Flo Mattress can provide you with the best king size mattress prices in Hyderabad.
A few apparent signs of a deteriorating mattress are mentioned below:
A Lumpy, Saggy And Asymmetrical Mattress: It is apparent that your mattress is slowly dilapidating to the point of no repair. You might able to see:

Big or small bumps all over the mattress.

Being able to see a clear imprint of your body on the mattress. For example, you can see a footprint or knee divot.

Your mattress has become quite asymmetric, like softer or harder, bumpy or smooth on one side, etc.

Mattress getting flabby around the corners or even in the middle.
These signs can tell you very clearly that it's time to buy a new mattress. If you want the best mattress offers in Hyderabad, you can check for them online at Flo Mattress.
The Mattress Has Unravelled And Worn-out Edges:

Worn-out edges won't necessarily affect your sleep or overall health. But the mattresses have a life of 10 years on average, and the unravelled edges might indicate the end of time for yours. So you might want to look for a new mattress before different issues such as sagginess, noise, lumps and bumps, hardness, etc., start affecting your sleep and health. If you are someone who likes to buy a wholesale mattress in Hyderabad for its cost, you would love to know that you can buy reasonably priced mattresses online from Flo Mattress.

Takes Longer For You To Fall Asleep: Under normal circumstances, it should take you only about 10 minutes to fall asleep. There could be a medical issue due to which you're not able to sleep. But after eliminating medical conditions like stress, anxiety and insomnia or a moderating sleep cycle, you might want to check your mattress for any apparent issues. Often you might not even be able to notice a problem. Sometimes, a particular kind of mattress (hard or soft, memory foam or regular, etc.) might not be appropriate for everyone. In that case, you should look into other kinds of mattresses that might suit you better. Flo Mattress is one of the most prominent mattress manufacturers in Hyderabad, from our website, you can buy any and every type of mattress online.
Noisy Mattress: You might be hearing creaking sounds while getting up, sitting down and shifting sides on your bed. If you have a bed with a metal or wooden frame, you first need to make sure there's no issue with the bed frame. After eliminating the bed frame issues, you might want to check your mattress. There are coil springs inside the mattresses, which might lose their elasticity and start creaking, if so, you may consider visiting Flo Mattress as we have one of the best online mattress stores in Hyderabad.
If You Have Back Or Neck Pain: Again, the pain and soreness in your back and neck can be from over-exercising or a recent injury. But if you are sure that exercise or injury are not the reasons for your pain, then it might be attributed to your mattress. The mattress might have worn out, have bumps, springs protruding, or even a newer mattress that might not be appropriate for you. You might experience pain and stiffness in your shoulder and neck joints and pain in your back, in that case, you may buy a mattress online in Hyderabad.
The Mattress Has Become More Soft Or Hard: Average lifespan of a mattress is approximately ten years. But often, people continue using them for much longer than ten years. So, over time the mattress might become softer or harder in different places. Usually, the difference is not that apparent. So remember how good that mattress felt the year you bought it, and feel it now and then you'll be able to notice the problem, you can surely buy a new mattress from any of the best mattress shops in Hyderabad.
Allergies: Over time, due to dust and mist, the mattress might accumulate many allergens and dust particles. These dust particles can induce many allergies, starting with coughing, sneezing and a stuffy nose. Before your allergy develops into something worse, you should change your mattress, you can visit our mattress collections page as we rank among the best online platforms to buy a mattress in Hyderabad.
Midnight wake-ups: There can be various reasons for light sleep, including medical conditions like insomnia, sleep apnea, stress anxiety or even indigestion. If you have eliminated the health condition, then an inappropriate mattress might be the culprit. So you must find which type of mattress is best for you or if it is just a worn-out mattress and buy a new mattress according to that.
If you come across any of these signs mentioned above, you should change your mattress as it can affect your sleep and general health and well-being. If you are a couple and would like to have a bigger bed, you can check out our mattress collections page as we offer the best double bed mattress prices in Hyderabad.
How Does A Mattress Affect My Health?
A mattress can affect your health and well-being along with your sleep in various aspects:
Posture: You might have an excellent bed and mattress at home. But often, when you visit somewhere, you might not always be able to find the best sleeping position even after being in an appropriately sized bed. It might be because that mattress is not of the same quality as the mattress at your home, and you're not acclimated to it. It might not be as comfortable and supportive to different parts of your body like your neck, back and lower back regions, and no matter how many times you shift sides or change your sleeping position, it doesn't go away.
Sleeping for too many nights on a kind of mattress that you are not accustomed to can result in severe backaches and sleeping issues. You might develop a habit of waking up too many times at night. If you are having the same issues at home, it might be time to change your mattress. If you require single bed mattresses, Flo Mattress offers the best single bed mattress prices in Hyderabad.
Quality of Sleep: Quality of sleep means how good of a sleep you get at night. Are you a deep sleeper, or do you wake up constantly? Deep sleep is perfect for health because our mind and body go into a healing and recuperation mode. It reforms your body functions by stimulating your mind. If the mattress is uncomfortable, worn out, or you're not compatible, then you may not be able to have a deep sleep. Due to not having a deep or good night sleep, your body might not be able to heal and recover properly. Moreover, light sleep can develop various other issues like nightmares, sleepwalking, etc.
Deep sleep, also known as restorative sleep, can be crucial for our body to keep it healthy. If you want the best memory foam mattress in Hyderabad for deep sleeping and resolving your sleeping issues, order online from Flo Mattress.
Relief and comfort: It is crucial for your body to be comfortable and at ease while sleeping to start a recovery. But your body can not be relaxed on an incompatible, inappropriate or worn-out mattress, as you would not feel safe and secure in it. Sometimes a mattress too comfortable and plush can be harmful to your body as well. That is because it raises your body temperature. Not to mention, if the mattress is too hard or too soft, it will not provide the necessary relief and easement to your body. You can visit our mattress collections page to find the best custom size mattress in Hyderabad.
Body Support: If a mattress is not appropriately supportive, it may cause you to have body aches, especially in your neck, back, shoulders and lower back. If a mattress is too soft, your shoulders might be comfortable while side sleeping, but you might have back pain in the morning. The best mattresses are supportive in all the right areas to provide the best comfort and, in turn, a deep sleep to recover your body properly. Flo Mattress is one of the biggest mattress manufacturers in Hyderabad, on our online store, you can find every single type of mattress.
There are various aspects of a mattress that affect your sleep quality and your general health and well-being. To make sure you have the best comfort, support, posture and deep sleep, you should choose the mattress accordingly. Flo Mattress gives you the liberty to customize your mattress size by selecting the variant (Ergo or Ortho), size category (Single, King or Queen) and dimensions (including the height or thickness). We aim to provide the most appropriate mattress to every individual.